Amazing results
I've been taking this multi vitamin stack for about 8 weeks now. Initially as an all round health benefit … but it has helped me with so many things …
since I started taking these Ive noticed a change in my sleep!! I sleep much better every night at least 6 hours without waking up.
I have bad tension headaches due to me grinding my teeth when I'm stressed this has really really helped me…. I hardly get a headache anymore.
I get water retention which I think is my hormones and diet it's really helped with this
It's even helped me with general aches and pains!!
I did not buy this product thinking i needed it for any of those things I mention above I wanted it as an all round vitamin just to try but would not be without it now as it seems to bring me lots of health benefits … I'm a very happy customer!!
I also take Collagen my nails are so so strong and long they have stopped splitting and my short hair looks healthier and has less breakage and it's deffo more shiny. my face is less dry and more supple too I'm 44 so have no wrinkles yet but it's really helping me stay youthful. I've been taking them for 3 months now. Very happy customer.
D3/K2/Mega Magnesium/Turmeric/Vit C/Zinc
I didn't realise how run down I was until the last 3 weeks because of the great improvement I have made. I had a wisdom tooth out in early December '22 which got infected and it was 11 days before I was given antibiotics, by which time I was in agony. I hardly ate anything as I was in so much pain. Came off these and immediately got "covid"/flu and was in bed all over Christmas and New Year. It wiped me out and I'm the sort who never gets a cold for years on end. Then I got an infection in a root filling in May. The dentist said my immune system was down, probably due to the Dec/Jan nightmare.
I didn't automatically think of vitamins and minerals as they had never done me any good in the past and now I know why. I found British Supplements online and thought I had to give them a try. I bought D3/K2, mega magnesium, turmeric and C and zinc. Within a week I began to feel better in several ways. Better digestion, tighter pores, no 'grit behind the eyes' feeling, and mental and physical energy, and my head feels clearer. I had got to the point of not wanting to even do any housework. Everything was a chore.
I read alot of alternative media channels on Telegram and had been reading about detoxing from the 'jabs' of which I had 3 before I saw the light. So a week into the above stack I bought Quercetin, NAC, Reishi and Dandelion. The idea was to detox and sort the immune system at the same time. However, the arthritis in my hands flared up and so I stopped these as I didn't know which one was responsible.
So now I am focussing on finding something to help with the arthritis, whilst continuing with the D2/K3 etc.
I wish Chris the very best for the future as I greatly appreciate what he is doing. I will continue to use these supplements and I have told my neighbour who has also bought from BS.
Best Regards
R Bailey
The best most effective supplements
I ordered the bundle of turmeric, magnesium & vit D&K and have been taking these for nearly two months and definitely feel more energised,, managing to sleep better and no more leg cramps. I was also having a stressful time and they have 100% helped with feeling less stressed at work which I put down to the magnesium. I missed a couple of magnesium & had the worst sleep in ages! So I ordered the Collagen and have been taking those for about six weeks my nails have def improved, skin is clearer & my fine hair feels a bit thicker Im def going to continue the Collagen. I love & totally agree with the Ethos Chris has. Had no problems with delivery, anyway I don't mind waiting if there were issues, Chris is very informative with updates & would rather wait to support Chris instead of buying rubbish from big corporations & get ripped off & take god knows what additives & fillers. Just made another order last week to try the Vit C, Garlic & Blueberry & it came in a few days! which I'll review in a few weeks.. Support Clean British Supplements!
Multi-vitamin Stack
Noticeably just after a few days, I have increased energy (despite the clock change!) and this has continued since. My skin is clearer, and my nails are looking better than they did. I have Colitis, and presumably because of some of the anti-inflammatory properties of the stack (I guess particularly the Turmeric) I am feeling way more "normal" than I have done in years. I was also beginning with a flare-up, this stack seems to have stemmed that and prevented the flare-up coming on.
I am very impressed!!! and I'm glad I got a couple months supply when I ordered, and will be order more accordingly.
As a side, I completely agree with Chris and his team, regarding the abhorrent nature of MHRA.
A person as to be particularly blind to not see it.
It is worth noting that our minds become distinctly less changeable with age, so it is something of battle for most people above the age of 25 to change their view of the world - I am hoping this note reaches an audience, so anyone of older age can be aware of this - please watch/listen to Dr Andrew Huberman neuroscientist regarding this and other related subjects - he offers practices/practical application/steps to help resolve such issues: https://hubermanlab.com/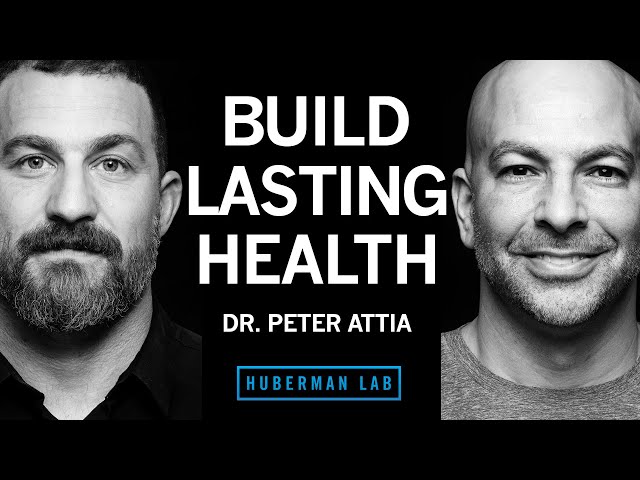 D3/K2, Vitamin C, Magnesium and Zinc.
I have just received my 3rd order of these, I stopped taking for a few weeks and I noticed the difference, tired, cold, not sleeping, I knew that I needed to reorder, so I have all 3again, plus I am trying the Collagen.
I have tried the cheaper companies, but will definitely not be going back to them. It's true you get what you pay for, I would rather pay Chris for these excellent supplements that I know are doing me good than keep trying to flog a dead horse with the cheaper nasty rubbish filled ones I used to use.
Thank you Chris for your excellent service, new order for other supplements coming soon 👏🏻👏🏻
Some of our Health partners feedback
Vitamin D3+K2 1035+ Reviews (as of 28/08/2023)

"I just love what these guys stand for and their down right transparency . No hidden or added ingredients. After years of wasting money in other herbal stores,
I am finally relieved to get exactly what it says on the tin..i bought vitamin D3 k2 and zinc to help with my immune system. Got to keep healthy as possible these days and stay away from state injectables!?!?
admittedly they are not the cheapest ,but in the word of my old dad..buy cheap buy twice. I will definitely return for more. Keep up the good work guys."
"Vitamin D
I had been using vitamin D for a while when i stumbled across your website. I decided to order vitamin D3-K2 from you instead and I have not been disappointed. When you look into what other stuff is in supplements it's quite an eye opener. I much prefer knowing my vitamins don't have fillers etc…"
You can find all of our reviews on our Vitamin D3+K2 page by clicking here and scrolling down to the reviews section - Vitamin D3+K2 reviews.

Janice Shannon - Verified
"Can't function with out them
I take a stack of supplements for various reasons and didn't realise the job they were doing until I had a week without them.All my aches and pains came back with a vengeance.
I am 64 very overweight and dealing with a mother with dementia.The lions mane has been a god send when coping with the unreasonable behaviour of dementia.
My energy levels have increased with the Q10 (which I had taken for years from health span and not had the effects as my ones from Chris ) and I haven't had a cold for years whilst taking vitamin D 3.
My knees are supple and mostly pain free I put down to the turmeric. I can't praise this company enough. I hate writing reviews on stuff and ignored the temptation to get it out of the way.
I can truly say after nearly two years and recommendations to friends I can honestly endorse British Supplements. I love everything Chris stands for and I will continue to be a loyal customer."
You can find all of our reviews on our Vitamin D3+K2 page by clicking here and scrolling down to the reviews section - Vitamin D3+K2 reviews.

"The only place you should buy supplements!
Amazing products been using them for over 2 years now I had a break away for a couple months and noticed the difference not taking them.
I love the company ethos if the whole world was like British supplements the world would be a better place!"
"Superb - I literally will not shop anywhere else.
Firstly, Chris and the team are changing the game. I have recommended them to several friends and colleagues and will continue to do so. They are one of the few companies who sell quality supplements without toxic fillers.
Vitamin D is CRUCIAL for so many bodily functions, from internal health to sleep and everything in between. This product has helped improve all aspects of my life and living in the UK without much sun, is a key building block in terms of supplements. Almost anyone, any age can benefit from Vitamin D and K2 supplements.
Do not delay, I am a customer for life and that means a lot from someone who is naturally a sceptic. British Supplements and Chris are silent heroes, helping improve lives."
You can find all of our reviews on our Vitamin D3+K2 page by clicking here and scrolling down to the reviews section - Vitamin D3+K2 reviews.
turmeric 773+ Reviews (as of 28/08/2023)

"Best on the market!
Iv been taking tumeric from GBS for a year now and it's by far the best product that is out there, it's great for joint pains but mostly great for cleansing the pineal gland.
I work with pranayama and kundalini yoga and since taking tumeric my third eye has been so clear and active thanks Chris and the team!
I could also give 5 stars to ashwaganda so good for the mood and depression and anxiety, such great supplements"
"Best turmeric ever
After trying many other turmeric capsules from other companies, I know I am now getting the best as my body is free from general aches and pains due to ageing. I try never to be without it."

BEVERLEY ALFRED - Verified
"TURMERIC !!!
Hi, just wanted to let you know that BS is brilliant, not just your ethos, your ethics, your genuine products, but also your love & desire to source natural, tried & tested herbs & serve humanity without money being your motivation.
I've been trialling different combos,, but consistently now using CleanTurmeric, Clean B12, Clean Lungwort, Clean Blueberry, Mega Magnesium & Clean Vit D & C & as a 62 yr young woman, my knees do not ache anymore going up stairs, I don't
get cramps any more, even after swimming loads, my skin is very clear, my throat feels open & my feet don't ache (they used to)
plus numerous other benefits I such as increased energy, less brain fog & softer skin,so I am very pleased that Big Pharma is getting revealed for the true evil it spawns !!! Thank you so much !!!! "

"Aches and pains going
I took Tumeric for a few months, really noticed my aches and pains easing off, then stopped taking it.
My pains gradually came back, I could barely put sock on, I went back on the Tumeric and within a week my joints loosened up and pains eased off,
really do help, thanks Chris"
"Favourable Results
As the title suggests, within a month of daily use, the persistent ache in my left wrist pretty much disappeared completely.
Although I've been taking other supps alongside this one, it seems (based on other reviews) that Turmeric is the one that helps specifically with general aches and pains - so although I can't be 100% sure, I think it's reasonable to deduce that this was the case for me too."
Mega Mag 280+ Reviews (as of 28/08/2023)

"best supplements you can buy
helps with night cramps, always buy my supplements from Chris pure ingredients excellent service and advice.
Thanks Chris and Team"
"Amazing supplements
These are the best natural supplements I've found ..
I feel I'm benefiting from both the supplements I have ordered and I will definitely be buying from this shop again!
Thank you British Supplements:)"

"Clean Genuine Magnesium
This is hands down a great product. I have been taking a combination of zinc and magnesium for a number of years in order to help me get a full nights sleep.
After lots of research the ones I had been taking from another company, although cheaper were made of a substandard quality of Magnesium, which is of less use to the body, not to mention all the talc and other nasty stuff that they put in it.
These are the second batch of these I have brought from Chris now and the quality is great. I am logging over 2 hours of deep sleep a night now on my smart watch app, compared to roughly 30 minutes or so, I would get before taking these.
I take them about an hour before bed along with clean zinc. Not sure if it is also as a result of these, but I also have much more vivid dreams, something which my research shows to be the case from this supplement.
I won't order these from anywhere else now."
You can find all of our reviews on our Mega mag page by clicking here and scrolling down to the reviews section - Mega mag link here.

"Amazing Mag supplement
My sister is being treated woth leukeamia and whilst in hospital I got her the magnesium supplement as her mag levels are always low.
For some reason they dont give her enough supply of this even though the chemo always drains her magnesium.
Within 6 days her mag levels were 0.75 which is apparently within normal range. Great supplements. Just open the casing add to water and take."
"No fillers! And magnesium in capsules
Excellent product, improved sleep, mental clarity and less tired. Unlike others, no fillers and you get full recommended dose of elemental magnesium.
Will buy again."